How have we come to earn the reputation we have as the highest rated window cleaning business in Spokane?
It's a really big secret, we want to make you happy. Period. Above profits, above everything else. All we want to do is serve, encourage, and empower you. Whether you're a homeowner, the decision maker on a commercial site, or a business owner.
We aren't going to claim to be perfect. There were like 2-5% of jobs last year that we didn't get on the schedule or forgot about. Whatever the case, we made it right, and from what I can remember I did the few jobs I forgot about for free because of inconveniencing the customers time.
There was one customer that was severely disappointed because the paint and tree sap wasn't scraped off her glass with a razor blade. I had explained to her husband the details, and he took care of hiring us. It was my fault for not clarifying expectations with the lady and because of her disappointment (she was ticked off, and I would be too if I were in her position.) I gave her the option of not paying.
Over the years I've been in business I've learned it all comes down to one thing.
CLARIFYING EXPECTATIONS!
You see using a razor blade presents hazards to the glass, and takes MUCH longer than a normal window cleaning so it ends up costing more.
If there is something that I've learned it is to clarify what customers should expect.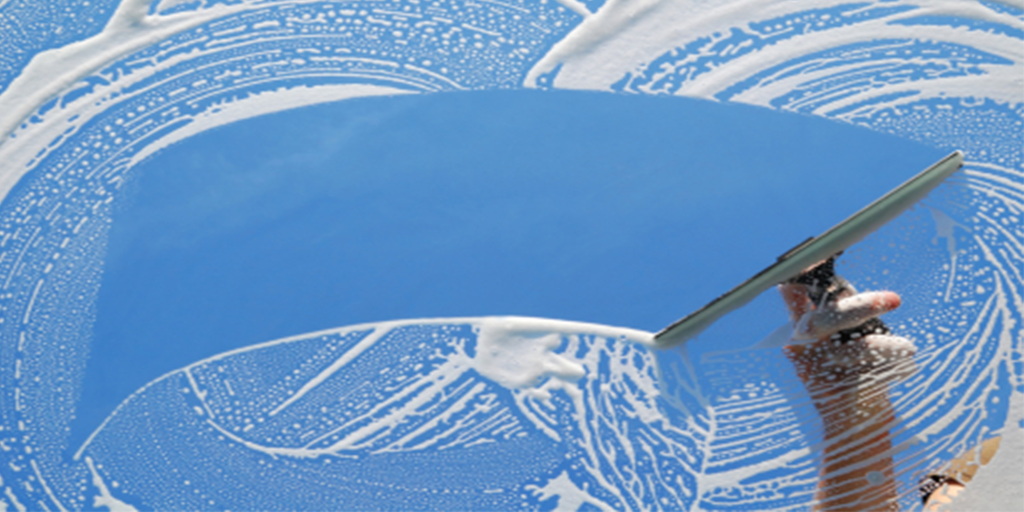 If you've got vinyl windows you haven't had professionally cleaned once, twice, or 3 times a year they'll get oxidized and a chalky white film will stay on the window until removed with a stain remover. It doesn't come off with a squeegee and mop. It costs $10/per pane to remove.
If you've got sprinklers that hit the windows, or you've got bushes up against the windows, or you have basement windows, they've most likely had hard water stains on them. This doesn't come off in a normal window cleaning. It can take a light abrasive to remove it, or a VERY hardcore acid-based treatment which takes a trained professional to keep from chemically etching the glass. Cost $10/per to $25/pane.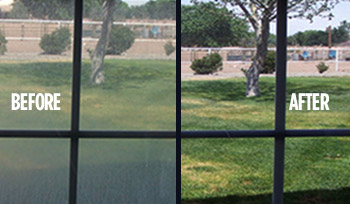 Have windows that have never been professionally cleaned by a window cleaning business (construction clean up) after a remodel, or new build? This has too many factors to cover in this post. It is generally around twice the cost of a normal window cleaning because of how labor intensive it is.
Save Your Glass is a window cleaning business that strives to communicate, clarify, and exceed your expectations. Let us know what we can do for you.